As the Yarra Valley's bespoke home building specialists, we've been keeping a close eye on the sustainable design trends that have started to appear in homes throughout our region, the wider state and across Australia. Here are five of our favourites to look out for:
1. Biophilia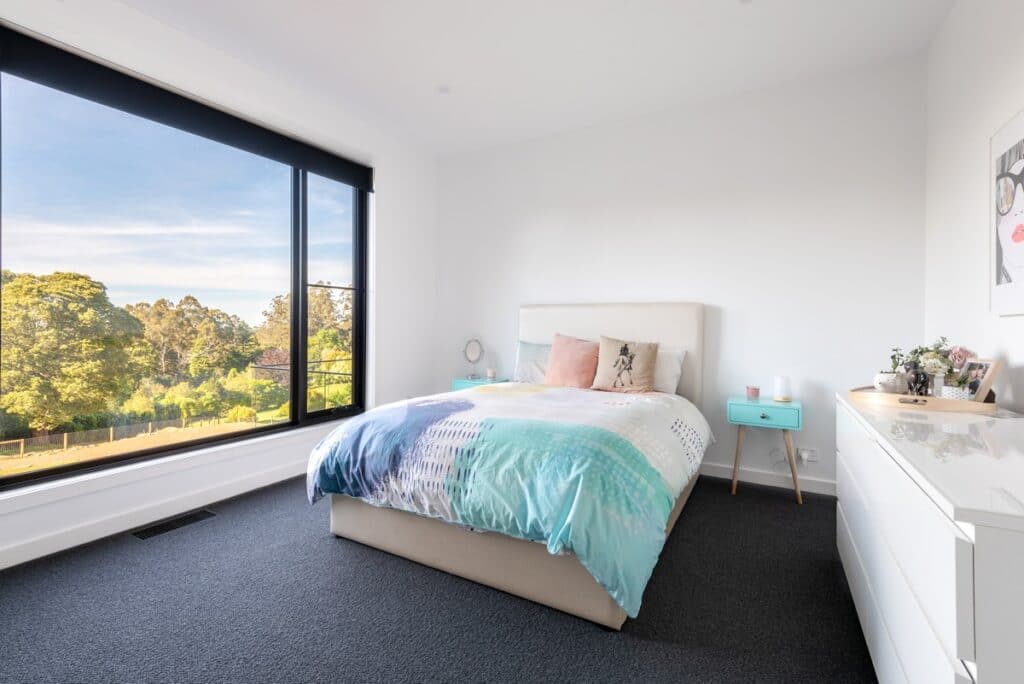 After months and months of being inside, the instinct to connect with nature (known as biophilia) is going to be more important than ever in home design. This practically translates to design features like floor-to-ceiling windows and skylights that let lots of natural light in, while providing a visual connection to a garden space or trees overhead. It also translates to the use of timbers, stone and concrete for finishes and furnishings, bringing an added level of texture while maintaining that connection to the natural world. Ventilation will also remain an important element of biophilic design, with open-air spaces that encourage a cycle of fresh air.
2. Curves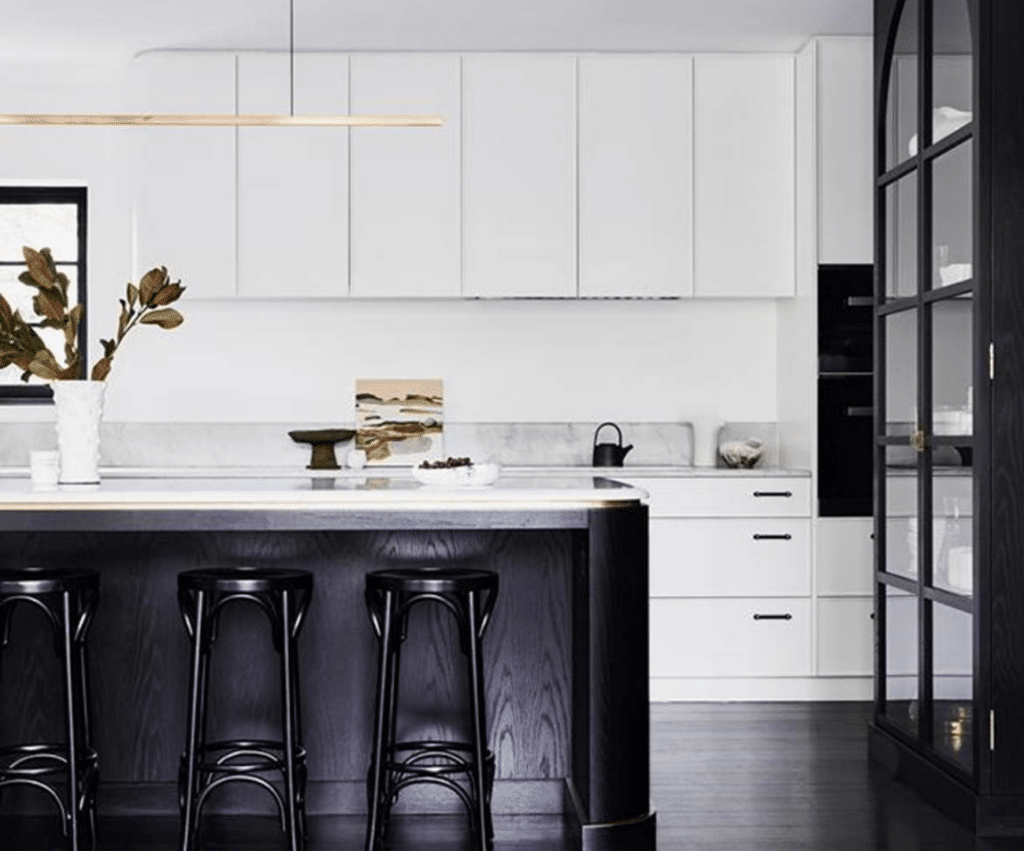 Curves started to rise in popularity in 2021, but they are now here to stay, creating a soft aesthetic that instantly makes a room feel comfortable and welcoming – everything you want from your home. They can appear in arched hallways, windows, doors and ceilings, or in larger pieces of furniture, like kitchen islands or couches. Beyond the aesthetic, curves can be incredibly practical, drawing attention to a focal point and giving the illusion of added depth. Paired with more temporary design elements, such as mirrors, armchairs, vases and smaller furniture, curved lines can help to create a tranquil and fluid look and feel.
3. Colour & Texture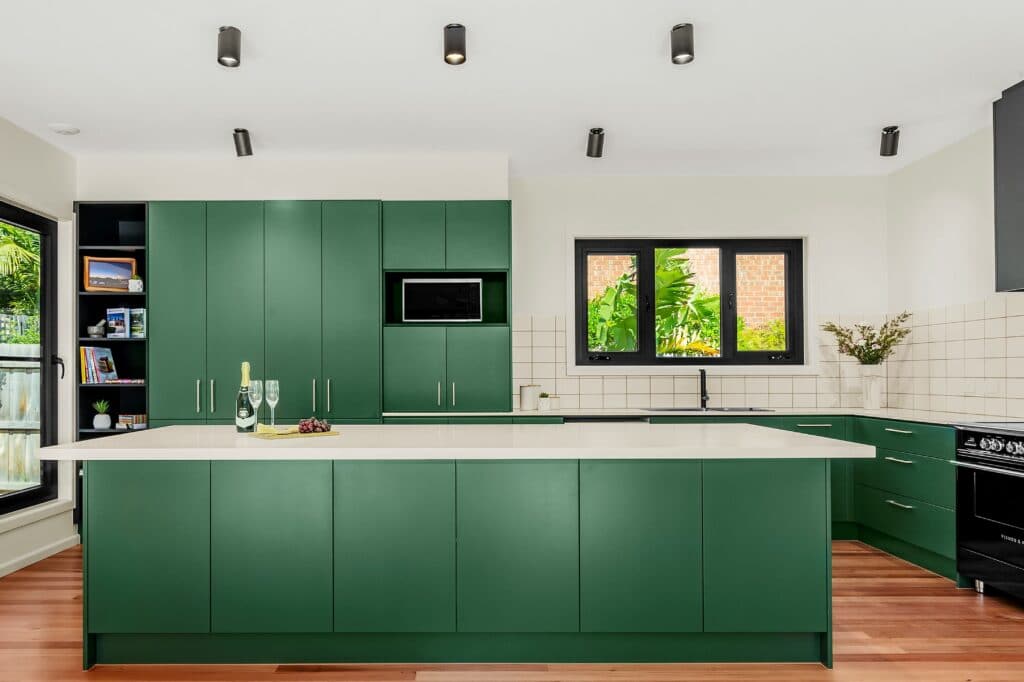 Forget neutrals, colour is here to stay! We expect to see bold tones integrated into places like window treatments and even kitchens, where alternative materials and textured cabinetry can add some interest and points of difference. For example, we expect to see combinations such as granite countertops and hardwood cabinetry, as well as an emphasis on nature-based tones, such as greens, ochre and clay, in order to strengthen that connection to the outdoors.
4. Multi-functionality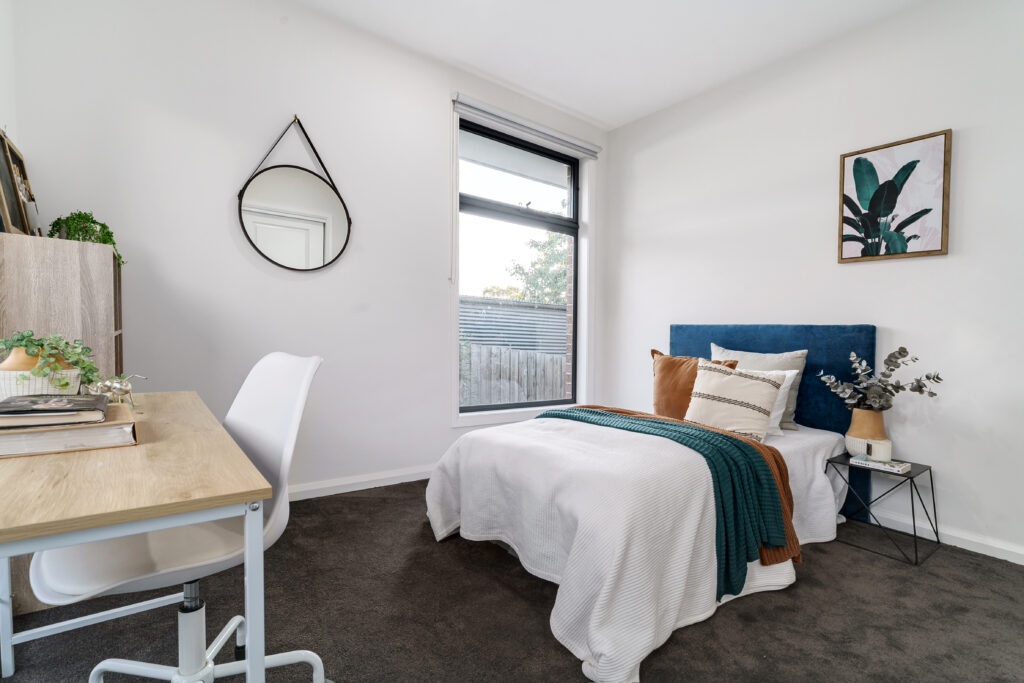 The last two years have shown the importance of having spaces in your home that can adapt to a range of activities. We expect this to remain moving into 2022, with multi-functional spaces prioritised over open-plan designs. Sliding doors can transform open living spaces into private nooks for phone calls or peace and quiet, while offices and home gyms can be hidden behind doors or cupboards. Taking advantage of vertical space, hidden storage and versatile elements like cupboard-desks will all become increasingly common.
5. Sustainability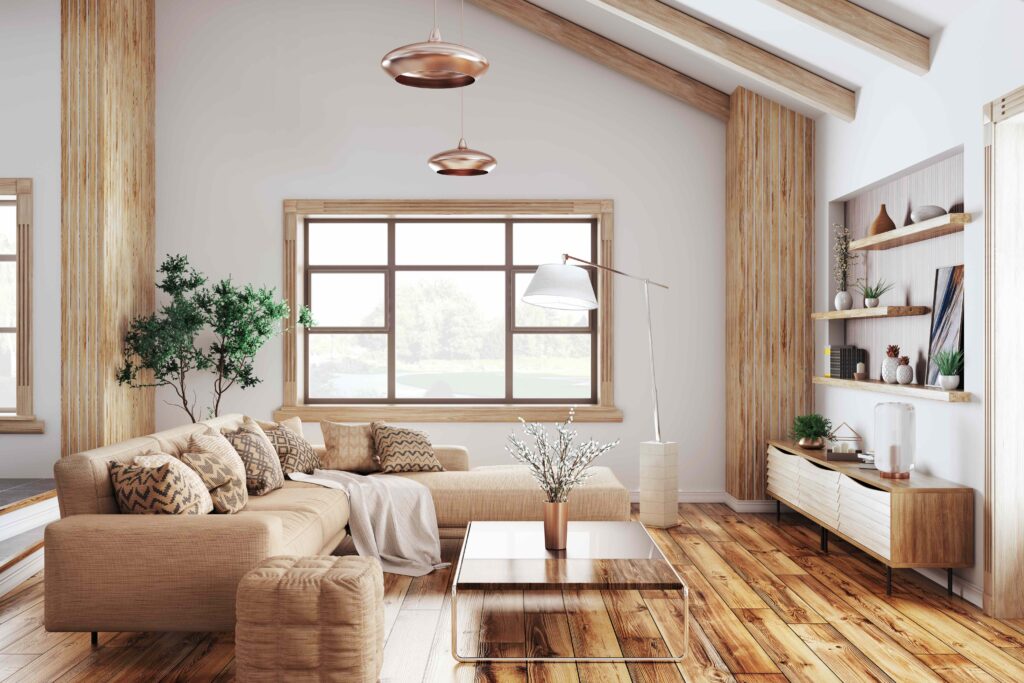 Sustainability has long been a key consideration of builders and homeowners, but with a renewed focus on the environmental impact of both building and living in a new home, it's now become a compulsory consideration. Supply chain problems during COVID saw a shift towards local manufacturing and design, reducing the carbon footprint of materials. General shortages also means many have had to get creative with existing materials and furniture, repurposing vintage furniture or recycling existing materials to create something new. Not only does this give new homes a comfortable, lived-in feeling, but it is a much more environmentally friendly option than buying new.
Developments in rainwater tanks and renewable energies such as solar power also make it easier than ever to build an eco-friendly home.
—
Searching for a custom builder who knows how to create a timeless and beautiful home? Get in touch with Cobalt Constructions today.