Many people are hesitant when they discover that the land they have purchased or want to purchase is BAL-rated. While years ago, this may have limited your home design and material selections significantly, innovations in the building industry have led to a range of incredible materials for homes located in bush-fire prone areas – all of which come in a huge selection of shapes, colours and styles.

Keep reading to discover our favourite bushfire safe materials for building a bespoke home.
1. Fire-resistant timber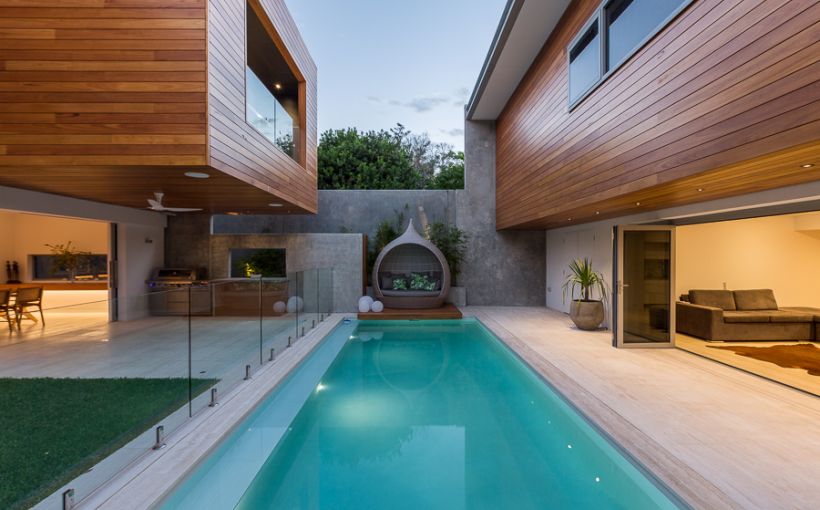 One of the most integral materials to a modern and stylish home is timber. From polished timber floorboards to stained timber battens on a home's exterior, timber gives any space a refreshing and contemporary look. For homes built among beautiful bushland, timber also helps create a seamless transition between indoor and out, integrating beautifully with the natural surroundings.
Contrary to popular belief, timber is absolutely an appropriate material for BAL-rated homes and it's an extremely durable option for flooring, cladding and decking. Of course, it's important that you select a fire-resistant timber type like Blackbutt or spotted gum. Not only are these species incredibly durable and fire-resistant, they also produce a stunning finish.
2. Steel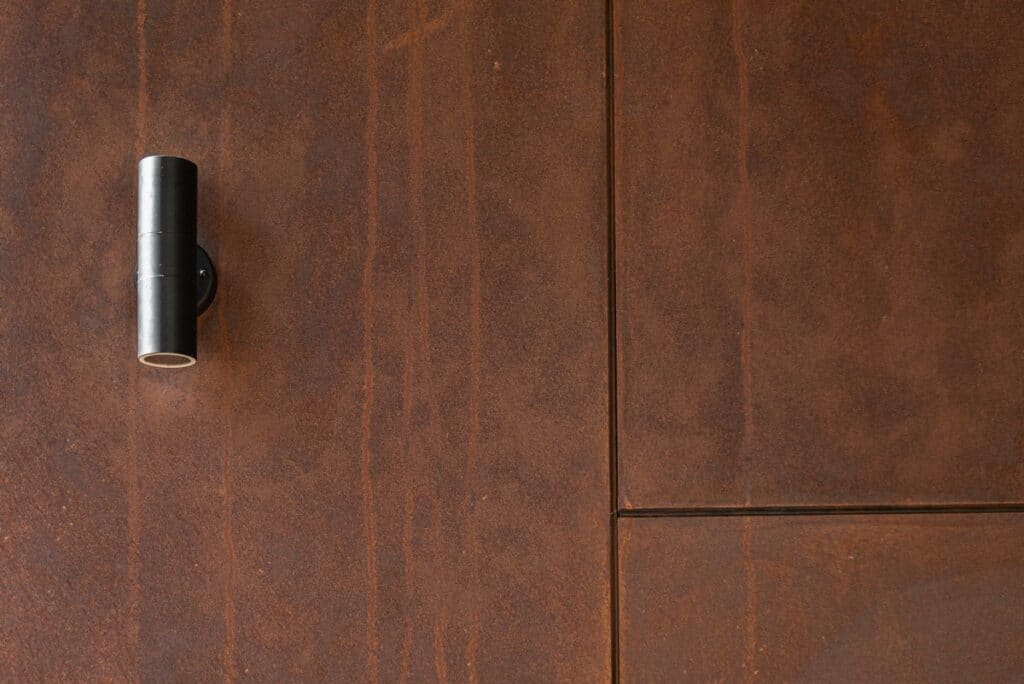 A fire-resistant home starts with a strong and powerful structure. This is where steel comes in. A home built with a steel frame is more durable, lightweight and cost-effective than one built with timber. In addition, steel is non-combustible and won't add further fuel to bushfires.
Steel can also be integrated further into the home, with corrugated steel cladding. The finish of steel cladding is reminiscent of weatherboard, but with a sleek, modern feel – perfect for bespoke Yarra Valley homes with stunning natural surrounds. Another option is Corten steel, which has a characteristic weathered look and rusty orange colour that makes for a striking modern look on a bespoke home.
3. Fibre cement panels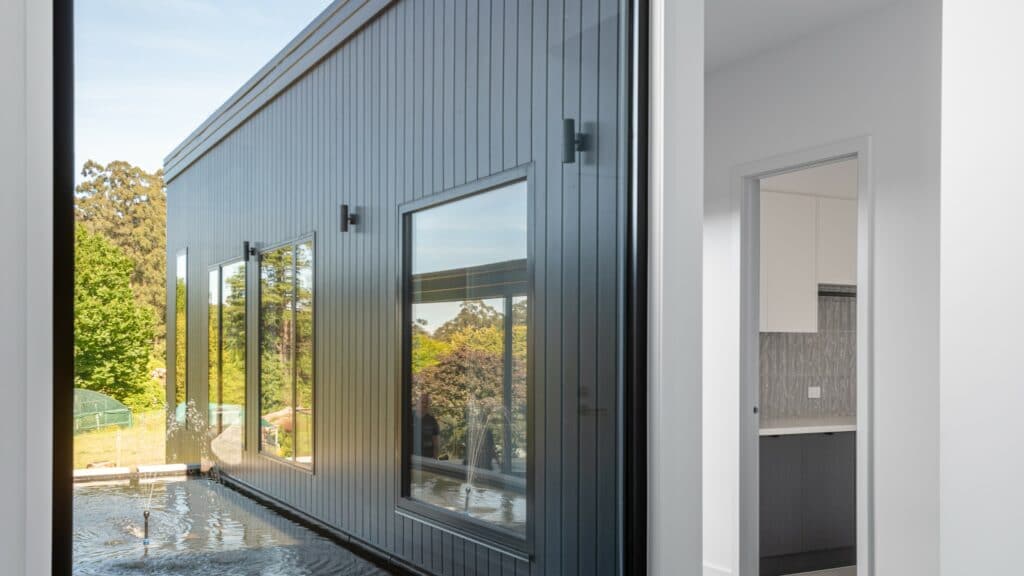 Fibre cement panels are still an emerging material in Australia. Appropriate for BAL-rated homes, fibre cement panels are an incredibly versatile material that can offer additional flexibility in your exterior design. They will also take up less room than other types cladding, as they're a slimmer-style panel that doesn't add much wall thickness.
Gone are the days when fibre cement panels were simply flat sheets used exclusively for wet areas. These days, there are plenty of options when it comes to fibre cement – from Matrix cladding and texture cladding to Axon cladding with a grain pattern. The options are seemingly endless.
4. Aluminium window frames with strengthened glass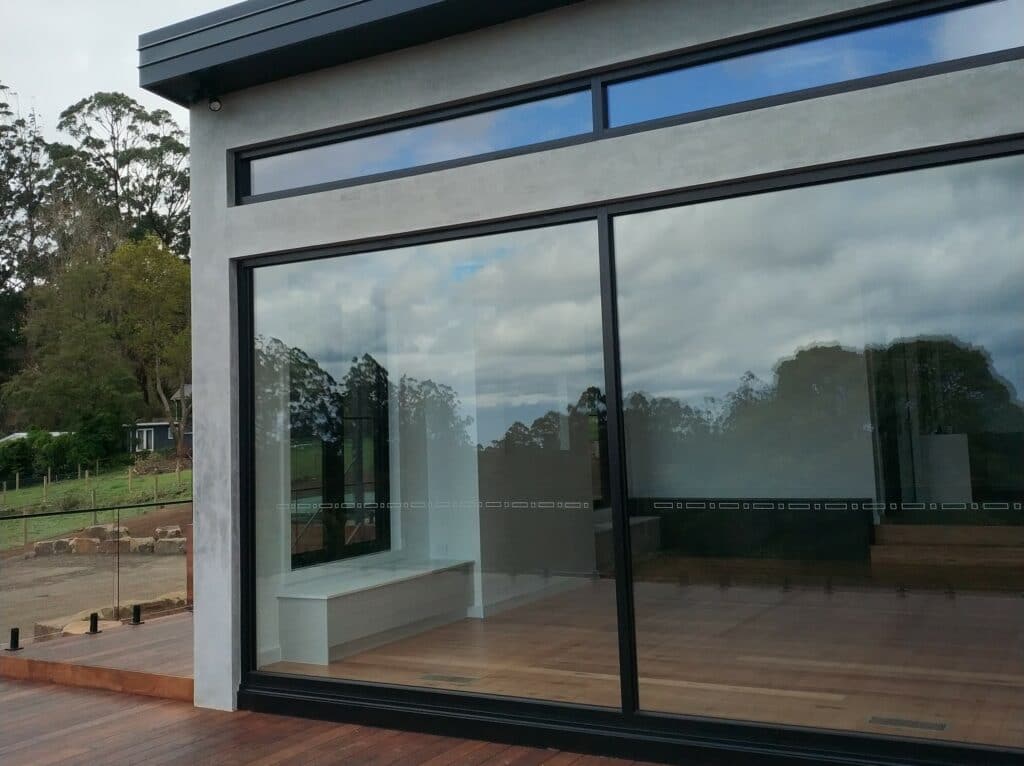 If you are building in a bushfire-prone area, all of the glass in your home must be the toughened safety type, which is required to be at least 5mm thick. All door and window frames must be made with either bushfire-resistant timber, metal or aluminium with metal reinforcing.
We are huge fans of aluminium window frames here at Cobalt Constructions, as they're sturdy and stunning. They also come in a range of colours to suit whatever style of home you're looking to achieve.
5. Brickwork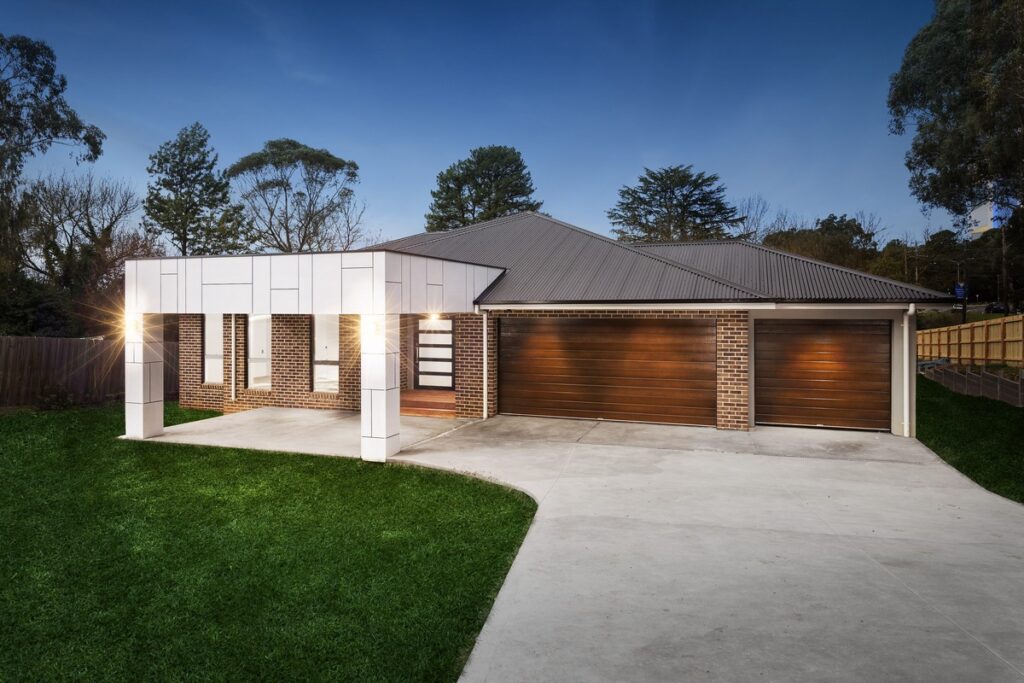 One of the most common BAL-rated building materials is the humble brick. Brick has an incredibly high level of fire resistance and is considered a non-combustible building material when exposed to high temperatures and flames from bushfires.
Similar to fibre-cement panels, there are a number of options on the market when it comes to brickwork. Create an interior red brick feature wall, opt for a black brick exterior or choose a classic brown brick façade.
One of the best ways to build a bespoke home in a bushfire-prone area is to use a combination of BAL-rated materials – for example, a combination of fibre cement cladding, red brick and fire-resistant timber can make for a striking aesthetic in your custom home.
Are you looking to build a bespoke BAL-rated home in the Yarra Valley or surrounding areas? Get in touch with the expert team at Cobalt Constructions today.